Jennifer Hadden is currently an AssociateProfessor in the Department of Government and Politics at the University of Maryland.  She conducts research in international relations, environmental politics, network analysis, non-state actors and social movements.  She received her Ph.D. from Cornell University's Department of Government and a B.A. with highest honors in Government from Smith College.  
At the University of Maryland she is a faculty affiliate of the Center for International Development and Conflict Management and the Center for Global Sustainability. She held an International Affairs Fellowship from the Council on Foreign Relations for the 2015-2016 academic year, working in the Office of the Special Envoy for Climate Change at the U.S. Department of State.  
Dr. Hadden's  book  -- titled Networks in Contention: The Divisive Politics of  Global Climate Change -- was published by Cambridge University Press in 2015.  It received five book awards from the American Political Science Association, the International Political Science Association, and the International Studies Association. The research for this book has been supported by a Fulbright Fellowship, as well as grants from the National Socio-Environmental Synthesis Center, the Cornell Center for a Sustainable Future, and the European Union Studies Association.  She has published articles in The British Journal of Political Science, Global Environmental Politics, Policy Studies Journal, Environmental Politics, Global Governance, and Mobilization​. 
<p>Dr. Hadden teaches courses related to climate change politics, global environmental politics, international organization and global governance, social movements, social network analysis, and qualitative research methods.</p>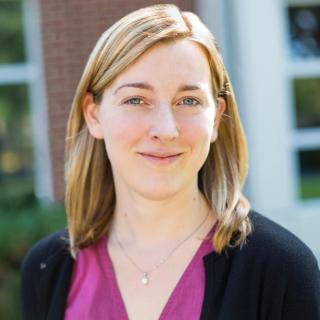 3117H Chincoteague Hall
Department of Government and Politics
Office Hours
3:30-5pm, T/ Th