I am a Ph.D. candidate in the Department of Government and Politics at the University of Maryland. I study comparative politics and political methodology. My research focuses on bureaucratic politics and political economy of China. I am also interested in causal inference with time-series cross-sectional data.
My dissertation develops and empirically tests a novel theory of bureaucratic appointment using originally collected data of China's provincial agency leaders. Specifically, my dissertation attempts to answer the following puzzles: Why are most provincial agency leaders appointed from outside of an agency? Why do some appointees have no relevant work or education experience at all? Why has the trend of appointing outsiders increased over time from the early 1980s? My theory proposes that two factors – the degree of interactions politicians have with local bureaucrats and the level of monitoring from above – jointly affect politicians' strategies in appointing agency leaders.
I also have broad interests in studying political economy of China. In an ongoing project with Margaret Pearson and John McCauley, we use geocoded project-level data to investigate how Chinese FDI in Africa is perceived by local communities. In another paper with Yan Wang, we study why the stock market in China dismissed early anti-corruption signals.
My other works include studying the political incentives and patterns of China's local policy experiments (with Ciqi Mei) and the effects of state control on NGOs' activities (with Shuoyan Li).
Areas of Interest
Chinese Politics
Bureaucratic Politics
Political Economy
Degrees
Degree Details

Public Policy, Tsinghua University

Degree Details

Philosophy & Economics, Peking University
Awards
2021-03-26

Ann G. Wylie Dissertation Fellowship, University of Maryland

2020-07-22

Graduate Student Funding Award, Government and Politics, University of Maryland
Conferences
Presented at the annual conference of American Political Science Association (pre-recorded)

Presented at the New Faces in China's Politics Conference, Duke

Presented at the annual conference of International Political Economy Society

Presented at the annual conference of American Political Science Association, Boston

Presented at the annual conference of Midwest Political Science Association, Chicago
Research
Wang, Xiaonan, Margaret Pearson, and John McCauley. "FDI, Unmet Expectations, and the Prospects of Political Leaders: Evidence from Chinese Investment in Africa." Forthcoming in the Journal of Politics
McCauley, John, Margaret Pearson, and Xiaonan Wang. "Does Chinese Investment in Africa Inspire Support for a China Model of Development?" Forthcoming in World Development
Wang, Xiaonan, and Yan Wang. "Too Cynical: Why Stock Market in China Dismissed Initial Anti-corruption Signals." Accepted at the Journal of Chinese Political Science
Shuoyan Li and Xiaonan Wang. 2020. "Seeking Credibility from Uncertainty: How Formal Cooptation Institution Unleashes Outspoken NGOs". Voluntas: International Journal of Voluntary & Nonprofit Organizations, 31(4), pp. 711-721
Ciqi Mei and Xiaonan Wang. 2020. "Wire-Walking: Risk Management and Policy Experiments in China from a Comparative Perspective". Journal of Comparative Policy Analysis: Research and Practice, 22(4), pp.360-382.
Ciqi Mei and Xiaonan Wang. 2017. "Political Incentives and Local Policy Innovations in China". Journal of Chinese Political Science, 22(4), 519-547
Mei, Ciqi, Xiaonan Wang, Lu Liao, and Zhilin Liu. 2015. "Patterns of Experimentation Point: Evidence from People's Daily's 1992–2003 Reports on Policy Experimentation Point." Journal of Public Administration, 3(002), pp.824 [in Chinese]
Research Topics
Methodology
Comparative Politics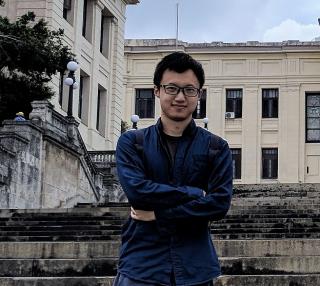 3140 Tydings Hall
Government and Politics Department