Felipe Westhelle is pursuing his Ph.D. at the Department of Government and Politics with a concentration in International Relations.  He received his B.A. in International Studies from the University of Illinois in 2010 and his M.A. in Government and Politics from the University of Maryland in 2014.  Shortly after he moved to Chicago where he worked on Human Rights in the the non-profit sector.  He moved to Maryland to pursue his academic goals in 2012.  His current research focuses on the civil conflicts, public health crises, and political psychology.  Additional research interests include international conflict and cooperation, public health, political psychology, bargaining models, and quantitative methods.
Areas of Interest
International conflict and cooperation, bargaining models, public health, political psychology, and quantitative methods.
Degrees
Degree Details

Government and Politics- University of Maryland, College Park

Degree Details

International Studies (Honors Distinction)- University of Illinois, Champaign-Urbana
Research
Current research focuses on the relationship between public health crises on conflict, with specific focus on game theory and political psychology.
Research Topics
Methodology
International Relations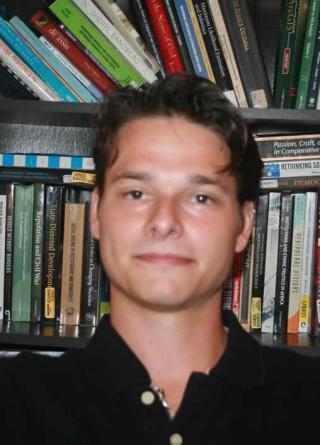 Tydings Hall 5119, Cumberland Hall 1119
Government and Politics Department
Office Hours
By appointment