Allison graduated with a double major in Political Science and International Studies from the University of Iowa in 2010. She is currently in the Ph.D. program at the University of Maryland in the Department of Government and Politics.
 Her main research focus is the politics of loss, particularly how groups deal with the acute loss felt after failing to win elections.  Her research aims to understand both individual and group-level behavior utilizing Large-N data, experimental methods, as well as in-depth case studies.
Additionally, she has completed work on the relationship between neopatrimonialism and political stability in African politics, public health and conflict, and development strategies and conflict.
Areas of Interest
African Politics, Elections, Political Behavior, Politics of Loss, Ethnic Competition, Contentious Politics, Political Institutions, Public Health
Degrees
Degree Details

Government and Politics (University of Maryland, College Park 2010-2012)

Degree Details

Political Science and International Studies (University of Iowa 2007-2010)
Research Topics
Methodology
Comparative Politics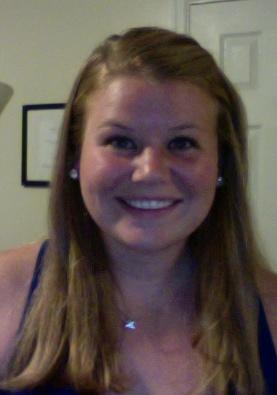 1119 Cumberland Hall
Government and Politics Department