Dr. Wayne McIntosh has served as the Associate Dean for Graduate and Faculty Affairs in the College of Behavioral and Social Sciences since 2009. He joined the faculty of the Department of Government and Politics in 1983. His research and teaching interests lie in American political institutions, with a particular emphasis on law and courts.
He has been recognized several times for outstanding teaching and mentorship. In addition, he has successfully competed for external funding, with two multi-year grants awarded by the National Science Foundation. His most recent book, Property Rights and Neo-liberalism: Cultural Demands and Legal Actions (co-edited with Laura Hatcher), was published in 2010.
Professor McIntosh brings an extensive range of administrative experience to the College, having served as Director of Undergraduate Programs and Associate Chair in the Department of Government and Politics for nearly a decade.
Degrees
Degree Details

Ph.D. in Political Science from Washington University, St. Louis, Missouri.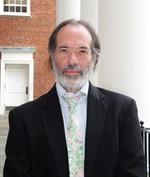 2141C Tydings Hall
Department of Government and Politics