Amber is a Ph.D. studying American Politics. Her research interests include race and ethnic politics, political behavior, and public opinion. She received her B.A. with honors in African American Studies and Psychology.
Areas of Interest
Race and Ethnic Politics
African American Politics
Political Psychology
Political Behavior
Public Opinion
Degrees
Degree Details

Psychology and African American Studies, Temple University
Conferences
"Systemic Barriers to Higher Education: Examining College Admissions Processes for Applicants with Criminal Records", Poster Presentation, Leadership Alliance National Symposium, Cambridge, MA, August 15, 2020.
Research
American Politics
Political Psychology
Research Topics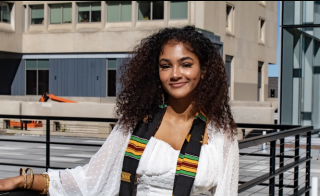 5149 Tydings Hall
Government and Politics Department