Caitlin McCulloch is a graduate student in International Relations and Comparative Politics. Her work focuses on the domestic contexts for foreign policy, specifically intervention into interstate war, rebel tactics and interstate conflict. Previously a Peace Corps volunteer in the Republic of Georgia, she still has a keen interest in Eastern Europe and the Caucasus. She holds a B.A. with honors from Cornell University in Government/China and Asia-Pacific Studies.
Areas of Interest
Domestic policy/crises and foreign policy, separatism and civil conflict, authoritarian regimes, corruption, Eastern Europe, the Asia-Pacific.
Degrees
Degree Details

Cornell University, Government/China and Asia-Pacific Studies (with honors)

Degree Details

University of Maryland, College Park , Government and Politics
Research Topics
Comparative Politics
International Relations
International Relations Rep, Women's Group, 2014-2015
Co-chair, Graduate Student Association, 2014-2015
1st Year Representative, Graduate Student Association, 2013-2014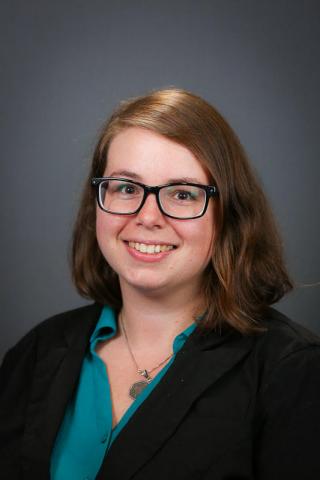 5107 Tydings Hall
Government and Politics Department
Office Hours
By appointment.