Tristan Hightower is a PhD student in the Department of Government and Politics at the University of Maryland, College Park. His primary subfield is American Politics with specific interests in Congress, religion and politics, and political behavior. Currently, Tristan's research is working toward developing new indicators of religiosity among members of Congress to more accurately measure religion's effect on legislative behavior. Before starting graduate school at Maryland, he graduated Phi Beta Kappa and summa cum laude from the University of Tennessee, Knoxville with a Bachelor of Arts in Political Science. He is also a graduate of the Chancellor's Honors Program at UT. 
Journal Article
Hightower, Tristan M. (2019) "Tennessee's Promise: Education for All?," Pursuit - The Journal of Undergraduate Research at the University of Tennessee: Vol. 9 : Iss. 1 , Article 4.
Available at: https://trace.tennessee.edu/pursuit/vol9/iss1/4
Areas of Interest
Congress
Interest Groups
Politics and Religion
Degrees
Degree Details

Political Science | University of Tennessee, Knoxville | 2017

Degree Details

Government and Politics | University of Maryland | Dec. 2020 conferral
Awards
2020-05-01

UMD BSOS Excellence in Teaching
Conferences
"The Geography of Law: Understanding the Origin of State and Federal Redistricting Cases," Annual Meeting of the Midwest Political Science Association, With James G. Gimpel and Patrick C. Wohlfarth.
Research Topics
American Politics
Methodology
Campus
Phi Kappa Phi Chapter 22CP Student Vice President (2019-present)
Campus
GVPT Graduate Student Association First Year Representative (2018-19)
Campus
GVPT Graduate Student Association Co-Chair (2019-2020)
National
Leadership Consultant, Phi Kappa Phi Biannual Summit, July 2019
National
Mentor, Strive for College, Sep. 2020-Present.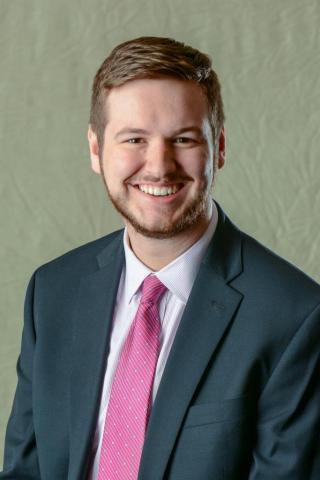 3140 Tydings Hall
Government and Politics Department
Office Hours
By Appointment