Kris Miler is an associate professor in the Department of Government and Politics at the University of Maryland. She is also a Faculty Affiliate at the Center for Effective Lawmaking (University of Virginia and Vanderbilt University). Her work focuses on political representation in the U.S. Congress, especially the extent to which the interests of unorganized citizens and organized interests are represented in the lawmaking process. Professor Miler has received multiple teaching awards and regularly teaches in the areas of legislative politics, interest groups, and social movements.
Professor Miler is the author of Poor Representation: Congress and the Politics of Poverty in the United States (Cambridge University Press, 2018), which won the APSA Best Book Award (formerly the Woodrow Wilson Award) for the best book on government, politics, or international affairs. In this research, she demonstrates in multiple ways how Congress has failed to provide political representation to poor Americans, even in districts with high levels of poverty, leaving the poor to rely on surrogate representatives for a voice in Congress.  She is also the author of Constituency Representation in Congress: The View from Capitol Hill (Cambridge University Press, 2010), which received the APSA Alan Rosenthal Award for research on questions of importance to legislators and their staff with potential to strengthen the practice of representative democracy. This book shows how cognitive biases cause legislators and their staff to see an incomplete picture of the constituents in their district, and reveals the impact of these perceptions on legislators' behavior in the policymaking process.
Professor Miler's research has received funding from the National Science Foundation (NSF), as well as from organizations such as the Hewlett Foundation, Democracy Fund, and Dirksen Center. Her current research includes two collaborative, interdisciplinary projects: one examines cooperation and conflict in the U.S. House through the lens of organizational psychology, and the other uses computational linguistics to identify informal congressional networks and patterns of legislative behavior.
 
- Watch Prof. Miler's testimony before the House Select Committee on the Modernization of Congress on the topic of "Rethinking Congressional Culture" 
- Listen to Prof. Miler talk about her research on congressional staff and congressional capacity in this webinar from the Bipartisan Policy Center focused on the edited volume Congress Overwhelmed: The Decline in Congressional Capacity and Prospects for Reform (2020).
- Listen to interviews with Prof. Miler about Poor Representation: Congress and the Politics of Poverty in the United States:
- Listen to an interview with Prof. Miler about Constituency Representation in Congress: The View from Capitol Hill on C-SPAN Book TV
- Watch a short video about the collaborative research on the Organizational Climate of Congress with Dr. Frances Lee, Dr. Paul Hanges, and Dr. Jen Wessel  or read the full report 
Degrees: PhD (University of Michigan), BA (College of William & Mary)
Areas of Interest
Congress, political representation, interest groups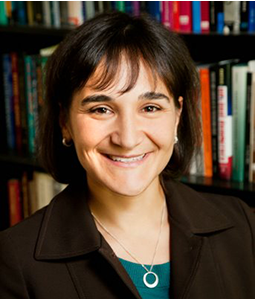 3140 Tydings Hall
Department of Government and Politics
Office Hours
By appointment