Ernesto Calvo (PhD, Northwestern University 2001) is Professor and Associate Chair of the Department of Government and Politics (GVPT), University of Maryland-College Park. His research on political representation, elections, and Congresses, has received the Lawrence Longley Award, the Leubbert Award, and the Michael Wallerstein award from the Representation Section,  the Comparative Politics section, and the Political Economy section of the American Political Science Association. He is the author of Legislator Success in Fragmented Congresses in Argentina (Cambridge U.P: 2014) and La nueva poltica de Partidos (Prometeo: 2005). His work has been published in US, European, and Latin American journals such as the American Journal of Political Science, the Journal of Politics, World Politics, The British Journal of Political Science, Comparative Political Studies, Electoral Studies, Poltica y Gobierno (Mexico), Desarrollo Econmico (Argentina), Opiniao Publica (Brazil), and the Revista de Ciencia Politica (Chile).
Areas of Interest
Congress, Elections, Statistical Methods
Degrees
Degree Details

Northwestern University
I have taught a variety of undergraduate and graduate classes including seminars on Comparative Politics, Latin American Politics, Party Politics, Political Economy, and Methods. All of my courses are writing intensive, requiring students to understand theoretically sophisticated materials and to produce original arguments about politically relevant events.
My research covers a broad range of issues in comparative politics of both practical and theoretical relevance to scholars in the discipline. Most of my work focuses on the relationship between government spending and asymmetries in representation, a problem at the forefront of recent comparative research on democratic governance and democratic consolidation. Representation asymmetries refer to the mechanisms by which electoral rules provide unequal voting power to different subgroups of voters. Particular attention is devoted to explaining how parties exploit such electoral rules, targeting their own partisan constituencies and translating unequal vote power into socio-economic asymmetries. These issues have informed my work for the past ten years
Related Students (Listed by Student on Student's Profile)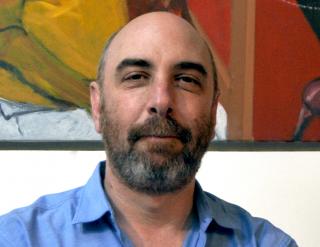 3140 Tydings Hall
Department of Government and Politics