I received the BA, MA, and PhD from the University of California at Berkeley.  I have been at Maryland since 1970.  I am a Professor of Government and Politics, a University Distinguished Scholar/Teacher.  I also serve as Director of International Studies, one of twelve living learning programs in College Park Scholars.
Areas of Interest
Political and Social Theory
Political Psychology
Psychoanalytic Theory
International Ethics
Genocide
Political Violence
Trauma Theory
Degrees
Teaching is for me the pursuit of ideas with students; I focus on how ideas from political theory are important for the modern age; what political and social theory mean as forms of lived experience. Some of the subject areas I teach include: the relation between international politics and ethics, and how the failure of ethics leads to violence, terrorism and genocide; the history of political and social theory; political psychology and political ethics; and the history and ethics of liberalism. I also teach a film course in the summer that examines the links between terror, terrorism and political psychology  .
My research over the years has evolved in a number different phases; early on in my career I wrote and published in the area of social and political theory.  I examined several different political theorists and looked at what they could teach us about current issues that preoccupied both the society and my colleagues in political theory both in this country and abroad.  In the late seventies I began a research project with the Sheppard and Enoch Pratt Mental Hospital in Towson Maryland.  The purpose of this project was to interview severely mentally ill patients to see what their language and perceptions of the world  (both inner and outer) might say to the rest of us, and how the classic categories of political theory ( for example, rights, power, authority, emotion, reason) might be used to organize and understand what these patents were saying.  That is, how could classic political theory help us, the 'normal', make some sense out of the often confusing but very tortured experience of individuals who were suffering from such illnesses  as schizophrenia, manic depression, dissociative personality disorder, and borderline personality disorders. I published four books and several articles, as part of this ongoing effort to discover the importance and value in language and perception that the society had rejected as sick.  
Subsequent to that project, I turned to historial and group driven forms of psychosis; I studied Nazi Germany, trying to understand how a cultured and literate society could collectively participate in a project of mass murder and genocide.  What sort of forces in civil society were responsible for authoring the genocide of the Jews, gypsies and mentally ill, and how might we understand the relation of civil society to the political institutions in sponsoring and supporting a highly organized, society-wide, project of mass murder.  After I finished the research on the role of civil society in Nazi Germany, I turned to the experiences of Jewish resistance fighters; I interviewed  resistance survivors; spoke with them about their experiences; asked them what they had to do to survive and how they see those experiences from our modem historical perspective.  As part of this project, I studied the less well known forms of spiritual resistance; I was particularly interested in how spiritual resistance enabled survival and in how surviving political resistors understood spiritual resistance and whether or not they found it significant in combating the genocide.
Recently I have been studying different forms of both group and individual trauma, with specific reference to how violence traumatizes the self, and what the consequences are for selves broken and injured by such traumatic violence as slavery, torture, psychological abuse, and political domination.
For publications on any of this research, please see my CV.
I have served on the Department's Executive committee, graduate admissions committee, graduate studies committee, and various search committees over the years. I am also co-chair of the Department's Human Subjects Review committee. I have also served on a number of College and University  Committees.
Editorial Board of the Journal the Study of Psychoanalytics, Culture and Society

Participant on numerous departmental, college, and University committees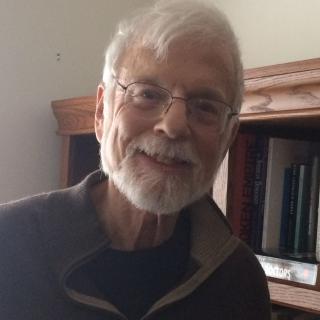 1149 Tydings Hall
Department of Government and Politics
Office Hours
MW 1-2; or by appointment