Virginia Haufler is Associate Professor in the Department of Government and Politics at the University of Maryland, College Park and is affiliated with the Center for International Development and Conflict Management. Her research focuses on the changing nature of governance in the global political economy, especially the role of transnational corporations and corporate social responsibility. Her current projects examine the role of the private sector in conflict prevention and climate change commitments.
From 2011-2021 she restructured and directed the Global Communities Living-Learning Program, which introduces freshmen to scholarship and experiences that explore globalization, global issues and intercultural understanding.
She was awarded the Fulbright Canada-Pierre Elliott Trudeau Foundation Fellowship for 2022-23. Previously, she developed and was Director of the Global Communities Living-Learning Program at the University of Maryland, which introduced freshmen to issues related to globalization. She teaches courses on international political economy, global food politics, and global corporations.
As a Fulbright fellow, she spent Fall 2022 in Montreal affiliated with the McGill Institute for the Study of Canada. She is a Research Fellow with the Earth System Governance network, and has been a visiting fellow with the Global Governance Institute, University College London; the International Studies Program at the University of California, Irvine; the Center on Public Diplomacy at the University of Southern California; the Lee Kuan Yew School of Public Policy, National University of Singapore; and a Senior Associate at the Carnegie Endowment for International Peace. She served on the Scientific Advisory Board of the Peace Research Institute Frankfurt (PRIF/ HSFK), the Research Advisory Board of the OEF Foundation, the USIP Task Force on Business and Peace, and the Principles for Responsible Investment. She has been a consultant to international organizations, including the UN Global Compact, and to many nonprofits. She has been a long-time member, officer and supporter of the nonprofit Women in International Security (WIIS).
She has been a visiting scholar at University College London, University of California-Irvine, the University of Southern California, and the Carnegie Endowment for International Peace. She has presented her work at conferences, workshops and talks in more than a dozen countries. She has served on the boards of non-profit organizations, including Women in International Security, the Peace Research Institute Frankfurt, and the OEF Foundation, and has advised the Principles for Responsible Investment and the Business4Peace Platform of the UN Global Compact. She has a M.A./Ph.D from Cornell University and dual B.A. from Pennsylvania State University.
Recent Public Activities:
Roundtable: "Towards a Third Generation of Global Governance Scholarship" ISA 2018 San Francisco; summary at https://www.ucl.ac.uk/global-governance/ggi-comments-pub/isa-roundtable
Workshop: "Private Authority and Public Policy in Global Context: Competition, Collaboration or Coexistence" Copenhagen Business School March 2018
Public Lecture: "Producing Global Governance in the Global Factory" University College London March 2018
Areas of Interest
International Political Economy
Global Governance
Corporate Social Responsibility
Degrees
Degree Details

Cornell University Department of Government 1991

Degree Details

Cornell University Department of Government 1985

Degree Details

Pennsylvania State University Foreign Service and International Affairs 1979

Degree Details

Pennsylvania State University Russian Language and Literature 1979
At the undergradate level, I primarily teach: BSGC102 Globalization BSGC102 Global Issus GVPT289A Appetite for Change: The Politics of Global Food GVPT409 The Politics of Global Corporations. The BSGC courses are limited to students in the Global Communities Living-Learning program, which I direct. Global Food is an I-series course, and Global Corporations is an upper division course. I have supervised over a dozen undergraduate teaching assistants and a number of undergraduate research assistants. In addition, I have mentored students undertaking Independent Majors (IVSP); pursuing an Honors thesis in GVPT; participating in the McNair Scholars program; and freshmen in the SURE undergraduate research program. At the graduate level, I regularly teach graduate seminars on International Political Economy, and International Political Organization/ Global Governance. In the past, I have co-taught the core International Relations seminar. I have mentored many students on their dissertation, both as chair and as committee member. I held the position of Graduate Placement Director for a number of years, and in that position mentored graduate students seeking academic and non-academic positions. I also taught a course on teaching in political science.
How does the world get governed, and what role does the private sector play in this? This is the central question of my research. My early projects focused primarily on the conditions under which the private sector establishes global standards, using the international risks insurance industry as a case study. Later work explored the arena of "corporate social responsibility" as a form of voluntary self-regulation by international business, comparing environment, labor, and information privacy standards. My current research looks at global governance more broadly, including the multi-stakeholder institutions that have become increasingly common. I am currently working on a project that examines the interaction between transantional activism and the creation of multi-stakeholder insitutions designed to regulate trade relations and corporate behavior as a mechanism to reduce civil conflict in resource-rich areas of the world (e.g., the Kimberley Process for the Certification of rough diamonds, the Extractive Industries Transparency Initiative, and others).
In addition to my research I have sought out opportunities to contribute to the improvement of the profession and the student experience. In my department and university I have served on different committees, participated in strategic planning exercises, and contributed to the General Education program. My professional activities include service to the International Studies Association professional organization. In order to support women as international relations scholars, I have been a long-time Board member and advisor to Women in International Security, a non-profit organization, and currently serve as Treasurer. I am currently Director of the Women's Initiative for Network Development, a support group in my department that connects women graduate students and faculty.
From 2011-2021, I restructured and directed the Director of the Global Communities Living-Learning program. This is an invitation-only program for freshmen who live together in Dorchester Hall, take classes together and participate in field trips and activities. The program encourages students to learn about globalization and global issues, and to develop intercultural communication skills. The program includes a requirement for students to apply what they have learned through internships, education abroad, or service experiences.
For many years I have been the faculty advisor to the Model UN student organization, now revitalized as the Maryland International Relations Association. I have also been advisor to the new UNA-UMD club.
I regularly provide service and advice to think tanks and non-profits, and have contributed to activities of the UN Global Compact, the ILO, the US Institute of Peace, OEF Research, and others.
Director, Global Communities Living-Learning Program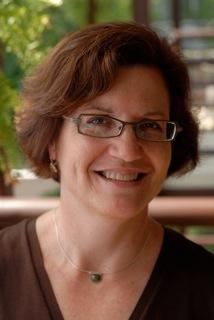 3117J Chincoteague
Department of Government and Politics
Office Hours
Contact me for an appointment