Scott L. Kastner is a Professor in the Department of Government and Politics, University of Maryland, College Park. He graduated from Cornell University (1995), and received his Ph.D. in Political Science from the University of California, San Diego (2003). Much of Kastner's research focuses on the international politics of East Asia, and he teaches classes on international relations, US-China relations, international political economy, and East Asia. He is author of War and Peace in the Taiwan Strait (Columbia University Press, 2022), China's Strategic Multilateralism: Investing in Global Governance (with Margaret Pearson and Chad Rector, Cambridge University Press, 2019) and Political Conflict and Economic Interdependence across the Taiwan Strait and Beyond (Stanford University Press, 2009).  His work has also appeared in journals such as International Security, Journal of Conflict Resolution, International Studies Quarterly, Comparative Political Studies, Security Studies, and Journal of Contemporary China.
Areas of Interest
International Relations, Chinese Foreign Policy, East Asia
Degrees
Degree Details

University of California, San Diego (2003)

Degree Details

Cornell University (1995)
Introduction to International Political Relations (GVPT 200).
Graduate Seminar in International Relations Theory (GVPT 708).
Uncertain Partners: The US and China in a Changing World (GVPT 289J, I-series course).
International Politics of East Asia (GVPT 409G; 409H).
U.S.-China-Taiwan Relations (GVPT 409Q).
International Relations Theory and East Asia (GVPT 889B).
International Political Economy (GVPT 761).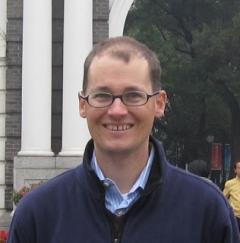 3117G Chincoteague Hall
Department of Government and Politics