John McCauley is an Associate Professor of Government and Politics and a Research Associate in the Center for International Development and Conflict Management.  He is also a Research Associate at the Consortium for the Study of Terrorism and Responses to Terrorism (START).  His research focuses on ethnic and religious politics, economic development, informal political institutions, and extremist violence in Africa.  He has published articles on these topics in the American Political Science Review, Comparative Political Studies, the British Journal of Political Science, and Political Science Research and Methods, among others.  He has conducted field research in Benin, Burkina Faso, Chad, Côte d'Ivoire, Democratic Republic of Congo, Ghana, Madagascar, Niger, and Nigeria.  He is the author of The Logic of Ethnic and Religious Conflict in Africa (2017, Cambridge University Press).
Dr. McCauley received his Ph.D. in Political Science from the University of California, Los Angeles. He has a B.A. in Economics from the College of William & Mary and an M.A. in International Relations from Yale University. Prior to joining the faculty at Maryland, he was a post-doctoral research fellow in the Kennedy School of Government at Harvard University.
In addition to his research, Dr. McCauley directs the departmental Honors program and teaches courses on the Politics of the Developing World, African Politics, Field Research Methods, and Religion and Politics around the World.  He is a past winner of the Excellence in Teaching award from the College of Behavioral and Social Sciences.  Dr. McCauley is on research leave for the Spring 2020 semester.
Areas of Interest
Comparative Politics, African Politics, Ethnic and Religious Conflict, International Development, Informal Institutions, Experiments in Social Science, Political Boundaries.
Degrees
Degree Details

University of California, Los Angeles, Political Science

Degree Details

Yale University, International Relations

Degree Details

College of William & Mary, Economics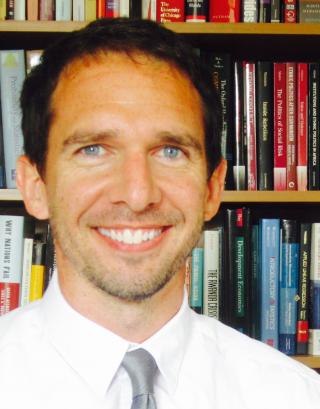 2117E Chincoteague Hall
Department of Government and Politics
Office Hours
By appointment