Shibley Telhami is the Anwar Sadat Professor for Peace and Development, Distinguished Scholar-Teacher, and the Director of the University of Maryland Critical Issues Poll. He is also Nonresident Senior Fellow at the Brookings Institution. Before coming to the University of Maryland, he taught at several universities, including Cornell University, the Ohio State University, the University of Southern California, Princeton University, Columbia University, Swarthmore College, and the University of California at Berkeley, where he received his doctorate in political science. 
Telhami is the author and editor of numerous books. His best-selling book, The Stakes: America and the Middle East, was selected by Foreign Affairs as one of the top five books on the Middle East in 2003. His most recent book is a co-edited with contributions volume, The One State Reality: What is Israel/Palestine? which was published in March 2023 with Cornell University Press. He has one forthcoming book: Peace Derailed: Obama, Trump, Biden, and the Decline of Diplomacy on Israel/Palestine, 2011-2022 (co-authored). 
Telhami has also been active in the foreign policy arena. He has advised every U.S. administration from George H.W. Bush to Barack Obama. Telhami was selected by the Carnegie Corporation of New York along with the New York Times as one of the "Great Immigrants" for 2013. In 2022 and 2023, he was listed by the Washingtonian Magazine as one of the "Most Influential People on Foreign Affairs." He is also a recipient of the University of Maryland's Honors College Outstanding Faculty Award, The University of Maryland Distinguished Service Award, and the University of Maryland Distinguished Scholar-Teacher Award.
Areas of Interest
Political Identity, Public Opinion, Impact of Information Revolution on Attitudes
Inspire, Stimulate, Empower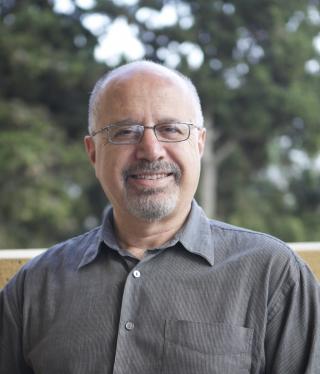 1101 Chincoteague Hall
Department of Government and Politics
Office Hours
By appointment