I am a PhD candidate in Department of Government and Politics, University of Maryland, College Park.  My first field is international relations and comparative politics is my second field. I received my BA degree in diplomacy at National Chengchi University,Taiwan, and my MA degree in political science at Ohio University. My research interests focus on interstate conflict, alliance politics, East Asia affairs, and Cross-Strait relations. 
I am currently working on my dissertation entitled "Holding Hands while Parting Ways"  where I investigate inter-state alliance management and alliance renegotiation. I employ both quantitative statistical model and case studies to demonstrate how allies manage their differences by renegotiating their treaties.
Areas of Interest
IR theory, international security, alliance politics, conflict resolution, micro-level conflicts
Cross-Strait relations, East-Asia politics, nationalism, ethnic politics
Degrees
Degree Details

Political Science, Ohio University

Degree Details

Diplomacy, National Chengchi University, Taiwan
Research
Ping-Kuei Chen, Menace of Power: Russia-NATO Relations and Balance of Power in Europe. (Saarbrücken: VDM, 2009), 136 pages. (revised from the M.A. thesis)
Scott Kastner, William Reed, and Ping-Kuei Chen, "Mostly bark, little bite? Modeling US arms sales to Taiwan and the Chinese response", Issues & Studies, Sep2013, Vol. 49 Issue 3, p111-150. 40p.
Research Topics
Comparative Politics
International Relations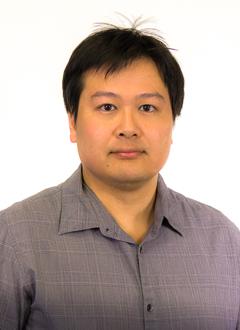 Tydings 3140
Government and Politics Department