I received a Bachelor's in Politics and Government from the University of Hartford in 2010. I received a Master's in Government and Politics from the University of Maryland, College Park in 2013. I have recently advanced to candidacy and continue work on my dissertation, "The Road Home: Executive Constraints, Post-Conflict Displacement, and Returnees". My expected date of completion is May of 2016. 
My field of focus is Comparative Politics. My work - while theoretically influenced - is quantitative. I am experienced with advanced regression and maximum likelihood estimation. I work primarily with Stata, but I am also experienced in SPSS and R. 
My research focuses on post-conflict state building and durable solutions to displacement. I am very interested in how post-conflict political and security institutions affect the conditions and livelihoods of everyday people living in post-conflict areas. In addition to explaining how such processes work, I hope that my work can help to improve such livelihoods.  
As a graduate student at Maryland, I presented my research at the New England Political Science Association's annual conference. I served as the political theory field representative in the graduate student association. I served as a teaching assistant for courses such as Introduction to Political Theory, Law and Society, and Introduction to Quantitative Research Methods. I have coded for the Mediating Intrastate Crises Project as a research assistant for Dr. Jonathan Wilkenfeld. I have also had the opportunity to create and teach an online summer course in Political Theory.
Areas of Interest
Post-Conflict State Building
Refugees and Internal Displacement
Degrees
Degree Details

University of Maryland, Government and Politics, 2013

Degree Details

University of Hartford, Politics and Government, 2010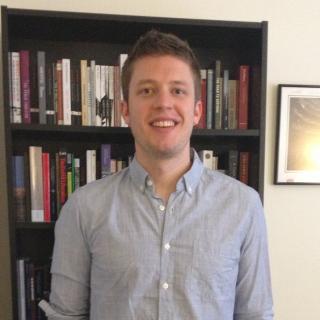 Tydings 1135A
Government and Politics Department