I am currently a TomKat Center postdoctoral researcher with the the Political Psychology Research Group (PPRG) at Stanford University. My work focuses on identifying the causes of public misperceptions on climate change. I previously worked as a postdoctoral fellow at the University of North Carolina at Charlotte, supporting both the Public Opinion Learning and Sentiment (POLS) Lab and the Policy Research Support Lab.
My research broadly deals with electoral accountability, misperception, and political polarization in the United States. I have been involved in a number of projects that seek to determine how citizens process new political information and hold politicians accountable for their actions. In a book project based on my dissertation, I address the topic of political compassion. I argue that the determination that a politician is compassionate often depends on citizens perceiving a commonality that links them to the politician. I develop a classification scheme for the sources of commonality between citizens and politicians, including shared experience, shared emotion, and shared identity. These connections are critical in proving to citizens that a politician is truly empathetic and deserving of support. A portion of this research was recently featured in Political Behavior.
In related work (also in Political Behavior), my colleagues and I find that many Americans are unaware that Donald Trump was born wealthy, and this misperception leads them to view him as more empathetic toward the common person and more competent a businessman.
Beyond my research on candidate character, I have been involved in projects seeking to understand how Americans respond to a military intervention. Two articles from this research have been accepted at The Journal of Politics. In related work, Jim Walsh and I find that, contrary to prior work, Americans do not support drone attacks more strongly than attacks using ground troops.
Finally, I am working on a number of projects in the field of survey methodology. My colleagues and I developed an honesty pledge that significantly reduced vote overreporting in the 2014 election (published in Electoral Studies). I worked as the Research Methodology Fellow with the Washington Post's Polling Division in 2018 and am currently with PPRG colleagues on research that examines sampling techniques and survey modes as important determinants of polling accuracy in the 2016 election. In recent work I examine the advantages and limitations of survey experiments using hypothetical politicians. I argue that the political behavior literature would benefit from the greater use of survey experiments high in realism.
Areas of Interest
Political participation
Linkages between public opinion and public policy
Survey methodology
Quantitative analysis
Degrees
Degree Details

Government and Politics, University of Maryland, 2019

Degree Details

Government and Politics, University of Maryland, 2015

Degree Details

Political Science, The George Washington University, 2009
Research Topics
American Politics
Methodology
Mentor, 2014-2017, Undergraduate - Graduate Mentoring Program, BSOS, University of Maryland
Community Outreach Coordinator, 2013-2015, GVPT Graduate Student Association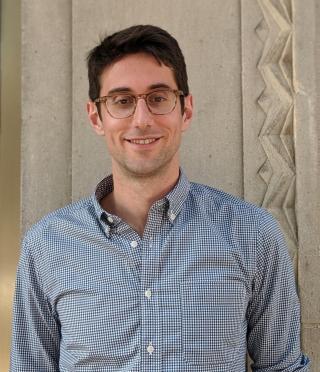 Email
jaredmcd

[at]

stanford.edu