Gilbert David Nuñez is a Ph.D. in government and politics, specializing in the American presidency and public policy.  His dissertation focuses on identifying so-called "critical" executive orders and the political dynamics associated with such orders. In particular, he is interested in the role of public opinion and polarization on the creation of presidents' most substantive and impactful executive orders and - more generally - expressions of presidential unilateral governance. 
At UMD, Gilbert taught the Capitol Hill Internship Program (GVPT 376/377), the Public Policy Internship Program (GVPT 386/388I), and American Public Policy (GVPT 419C) from 2012 to 2015. During the 2015-2016 school year, he served as a research assistant to Dr. Irwin L. Morris.
Gilbert also works at the National Education Association as a Campaigns & Elections Specialist. In that capacity, he worked on the NEA's 2016 Presidential Campaign, helps administer databases and conduct data trainings, and works with states to write and execute strategic campaign plans.
Before coming to UMD, Gilbert was a high school history and government teacher in Detroit, Michigan. He holds a B.A. in political science from the University of Michigan as well as a secondary teaching certificate from Eastern Michigan University.
Areas of Interest
American presidency, Congress, political polarization, political parties, elections, public policy
Degrees
Degree Details

Government & Politics (University of Maryland)

Degree Details

Government & Politics (University of Maryland)

Degree Details

Secondary Social Studies and Political Science (Eastern Michigan University)

Degree Details

Political Science (University of Michigan)
Research
The effects of political dynamics on the use of "critical" executive orders and other expressions of presidents' unilateral governance
Research Topics
University of Maryland University Senate (2012-2014)
Dean's Graduate Student Advisory Council (2011-2014, chair 2013-2014)
GVPT Graduate Student Admissions Committee (2012-2013)
Reviewer, Legislative Studies Quarterly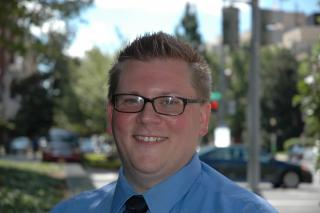 Email
gilbertdavidnunez

[at]

gmail.com