Julian grew up in Fort Washington, Maryland, and is a Ph.D. Candidate in Government and Politics in the American subfield whose research interests include race and ethnic politics with a focus on black politics. Julian was a Visiting Scholar in the Department of Political Science at the Massachusetts Institute of Technology. In the fall, he will be an Ann G. Wylie Dissertation Writing Fellow at University of Maryland. Starting in the fall of 2018, Julian will be joining the Political Science faculty at Stony Brook University as an Assistant Professor. 
Contrary to the conventional wisdom that black voters support black candidates "because they're black," Julian's dissertation entitled, Being Black Isn't Enough: How Variation in Black Political Leadership affects Black Mass Political Behavior, explains why all black political candidates are not created equal in the eyes of black voters. Drawing on signaling theory, Julian theorizes that in order to garner stronger support from black voters, descriptive representatives must employ certain signals to show that they can be trusted to meet the expectations of the black community and further its social and political interests. He goes on to argue that the signals black politicians employ to show their trustworthiness are signals of personal sacrifice for black people and/or social connections to the black community. Using various experimental tests, this dissertation shows that the voting calculus of black individuals is far more sophisticated than simply basing support for a candidate on her skin color. This community commitment signaling framework and subsequent tests provide explanations for black political decision-making in contexts in which there are two black Democratic candidates running against one another, and how black voters respond to the appeals of younger, more professionalized black politicians who engage with the black community differently than their predecessors. 
In addition to his Dissertation Writing Fellowship at MIT, Julian has received funding for his dissertation from the National Science Foundation's Doctoral Dissertation Reasearch Improvement Grant, and the University of Maryland Department of Government and Politics's Research Initiative Grant. 
Areas of Interest
Race and Ethnic Politics
Political Behavior
Political Psychology
Survey Methodology
Experimental Design
Degrees
Degree Details

Political Science; Drew University 2011

Degree Details

Political Science; The Ohio State University 2014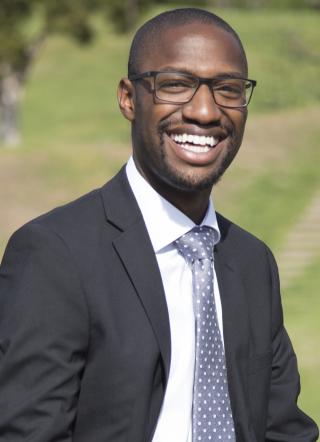 Tydings 5141
Government and Politics Department