Current GVPT Transfer Student
Current University of Maryland GVPT transfer students are students who have been admitted to the University of Maryland's Government and Politics major. The department of Government and Politics is here to support you through your academic journey!
Welcome to the GVPT major! During the first week of the semester, GVPT plans to officially welcome our new transfer students to our campus and department. More details regarding the official welcome event to come. 
Transfer Student Appreciation Week is October 17th-21st.
GVPT Advising is hosting a Cookies and Hot Chocolate Event for transfer students on Wednesday, October 19, from 5:30- 6:30 in Tydings 3100. We hope to see you there!
RSVP Here: https://forms.gle/pHqwTWmkgBMBPjRJ7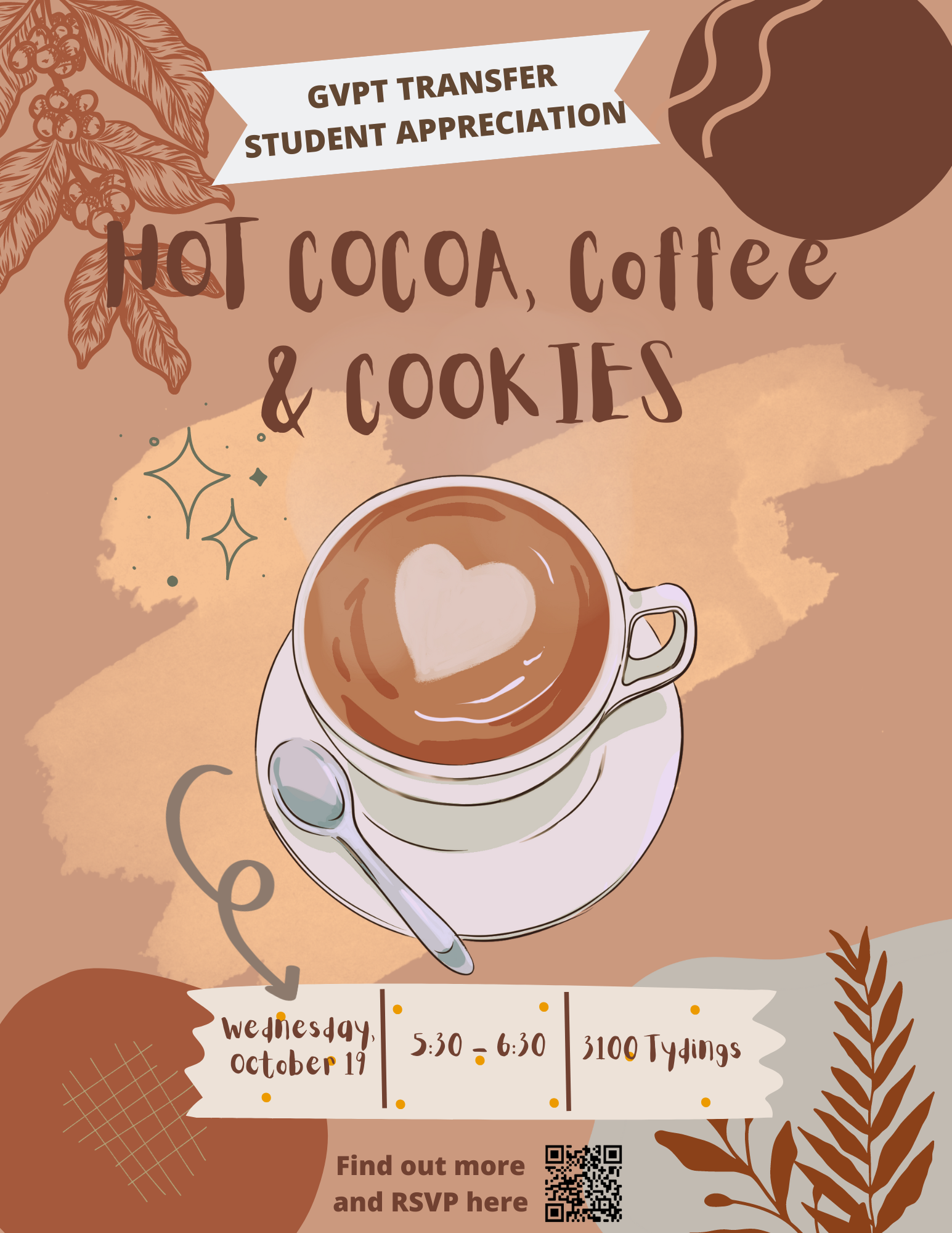 BSOS361 is a required, one-credit course designed to help first-semester transfer students explore the campus & college, create your academic plan, and prepare for your career. The course is guided by the TerrapinSRONG principles.
We strongly encourage all incoming students to schedule a meeting with a GVPT Advisor during their first semester at UMD. GVPT advisors can answer questions about GVPT, double major and minor requirements, make course recommendations, and help create a graduation plan to ensure timely graduation from the University of Maryland. Your GVPT advisors want to get to know you so that they can provide quality support throughout your time as a GVPT undergraduate TERP.
Our Advising team:
Prior to your meeting with a GVPT Advisor, we recommend preparing several questions in advance. Here are a few recommendations of topics to discuss during your GVPT Advising appointment:
Which GVPT track is best for me?

BA GVPT
BA GVPT IR
BS GVPT

Where do you picture Government and Politics taking you?

Law/ Graduate School?
State or Federal Work?
International Relations?
Political Analytics?
Other?

Do you plan to take a language? If so, which one(s) are you considering?
Are you interested in learning more about any of the experiential learning opportunities?
What other opportunities exist within the GVPT department?
Are you considering a double major or minor?

What are popular double majors/minors?
How/ When should you declare a double major?

What are Plus One (+1) Progams? Am I eligible to participate?